7-Day Immune Strengthening Program
This Program includes:
A 7-day meal plan: The Immune Support Meal Plan and/or Plant-based Immune Support Meal Plan a total of 25 recipes!
Grocery list
Recipes
Prep guide
Progress tracker
Immune Support Handouts 
Supplement Recommendations
Group chat via Hangout
A done-for-you streamlined meal plan, grocery list, recipes and prep guide with awesome breakfasts, lunches, dinners, and snacks. All you need to do is follow along!
Our Immune Support Meal Plan comes with a grocery list, recipes, prep guide, a link to immune boosting supplements, and supporting evidence. This program has been intentionally designed to include a wide variety of vitamins, minerals, and antioxidants to support the immune system including vitamin A, vitamin C, vitamin E, zinc, and selenium.
You can additionally choose our Plant-based Immune Support Meal Plan, which also includes a grocery list, recipes, prep guide, a link to immune boosting supplements, and supporting evidence. Immune-supportive nutrients including vitamin A, vitamin C, vitamin E, zinc, and selenium are derived exclusively from plant sources.
Immune Support Program
Peanut Butter & Jam Overnight Oats
Strawberry & Almond Protein Smoothie
Toast With Peanut Butter
Sardine Salad With Peppers, Celery & Blueberries
Mango
Hummus & Veggies Snack Box
Creamy Roasted Garlic & Kale Soup
Mango & Chickpea Quinoa Salad
Zucchini Noodles With Sausage & Tomato Sauce
Deconstructed Stuffed Peppers
Roasted Sweet Potato Rounds
Garlicky Beef & Greens
Burrito Bowl With Quinoa Tofu Taco Filling
Plant-based Immune Support Program
High Fat Chocolate Smoothie
Blood Orange Tahini Overnight Oats
Toast With Peanut Butter
Chopped Bell Peppers
Apple With Peanut Butter
Apple & Almonds
Hummus & Veggie Wrap
Tofu Cabbage Wraps With Peanut Sauce
Veggie Pita Pizza With Hummus
Crispy Tofu Meal Prep Bowls
Roasted Veggie & Quinoa Bowl
Quinoa
Don't like a recipe? Let us know and we'll swap it out with any of the following:
-Gut healing green smoothie
-Paleo sweet potato porridge
-Tuna salad stuffed avocado with hot sauce
-Orange
-Immunity boosting bone broth
-Golden turmeric latte
-Slow cooker rotisserie chicken
-One pan honey garlic salmon with bok choy
-Kimchi fried cauliflower rice
-Roasted Brussel sprouts Caesar salad
-Plantain chips
-Strawberry ice cream
-Broiled pineapple with cinnamon

This program was created with five key nutrients in mind:
Vitamin C
Vitamin C is an essential micronutrient that supports various cellular functions of our immune system. A lack of vitamin C can make you more prone to getting sick. This plan provides an average of 500 mg per day of vitamin C from whole food sources like oranges, red bell peppers, broccoli, and mango.
Zinc
Zinc is an essential mineral critical for immune function. Even a mild to moderate zinc deficiency can impair immune function and increase the risk of respiratory infections. You can find zinc sources in this meal plan from whole grains, legumes, oats, nuts, and seeds.
Vitamin A 
Vitamin A is a fat-soluble antioxidant involved in the cellular immune response and provides enhanced defense against multiple infectious diseases. This meal plan is packed with vitamin A sources like sweet potato, mango, bell peppers, and dark leafy greens. These foods are paired with healthy fats to increase vitamin A absorption.
Selenium
Selenium is an essential mineral that is required for the function of almost every arm of the immune system. This program incorporates foods high in selenium like nuts, beans, and oats to help you reach your goal intake.
Vitamin E
Vitamin E is a powerful antioxidant that helps the body fight off infection. Diets high in vitamin E improve cellular immunity by protecting against cell damage. This program incorporates vitamin E through a daily dose of nuts and nut butter.

Helpful links:

Pair your meal plan with supplements to support a healthy immune system, and maintain balance where you need it. Under favorites see 7-Day Immune Strengthening Program. 
Create your Fullscript account today and start saving BIG on all of your supplements through HolisticBeautyDoc! No code necessary, offer applies at checkout.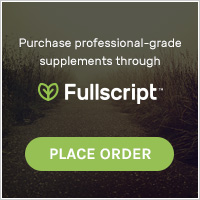 Hydration is key to a healthy immune system and your water source is of utmost importance. Skip the bottled water, which can contain harmful chemicals and plastics and opt for a filter! A fantastic and inexpensive counter top filter is ZeroWater.
If you have any questions or need support contact us via our website and join us on Hangout!

Share your progress with us! Share your posts, stories, and photos on the 7-Day Immune Strengthening Program Board! Pinterest and/or Hangout.
THESE STATEMENTS HAVE NOT BEEN EVALUATED BY THE FOOD AND DRUG ADMINISTRATION. THESE PRODUCTS ARE NOT INTENDED TO DIAGNOSE, TREAT, CURE OR PREVENT ANY DISEASE.